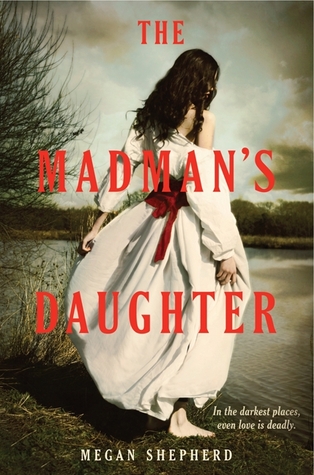 Summary:Sixteen-year-old Juliet Moreau has built a life for herself in London—working as a maid, attending church on Sundays, and trying not to think about the scandal that ruined her life. After all, no one ever proved the rumors about her father's gruesome experiments. But when she learns he is alive and continuing his work on a remote tropical island, she is determined to find out if the accusations are true.
Accompanied by her father's handsome young assistant, Montgomery, and an enigmatic castaway, Edward—both of whom she is deeply drawn to—Juliet travels to the island, only to discover the depths of her father's madness: He has experimented on animals so that they resemble, speak, and behave as humans. And worse, one of the creatures has turned violent and is killing the island's inhabitants. Torn between horror and scientific curiosity, Juliet knows she must end her father's dangerous experiments and escape her jungle prison before it's too late. Yet as the island falls into chaos, she discovers the extent of her father's genius—and madness—in her own blood. Taken from Goodreads
Initial Reaction: EE please give me the second book now!
Going into this book I knew very little about H. G. Wells's classic The Island of Dr. Moreau which the story is based off but one day I hope to read it. It seems like it would be an interesting story.
What I liked:
1. The Writing! The prose was like a dose of poetry making the journey a smooth ride. I think out of everything the writing is what made this book stand out. It was so good that I wanted to burn all the words I wrote on my WIP that day. Curse you for your beautiful words Megan!
2. When I found out about the love triangle I rolled my eyes but this one is done so well. I adored Juliet and her two love interests. I found myself cheering for both guys. No matter who Juliet ended up picking she still held on to her independence which is something I love a female protagonist to have.
3. Juliet's father's creations. I am not going to give anyway any spoilers but oh my that ending when beep does beep I almost screamed! Those things were kind of creepy and it was a beautiful thing.
What I didn't like:
Hmm…I got nothing! Ok maybe there were slow spots and I wasn't happy how the book ended I wanted more.
Overall:
I loved this book. It was a fast and enjoyable read!
Would I recommend this book? Yes especially if you enjoy creepy things!